In a few short weeks you will be embarking on a wonderful educational journey in Israel with Naale Elite Academy! 
You are probably thinking: What should I pack? What will it be like when I get there?
So, we decided to speak to some of our students and staff and ask them to give you some of their best tips and ideas of what you might need in those first few weeks and what to expect when you arrive.
*Please note that this is not a full packing list. You should be in touch with the Naale Coordinator at your future school and with your Regional Manager regarding specific documents and requirement for you, for your specific school.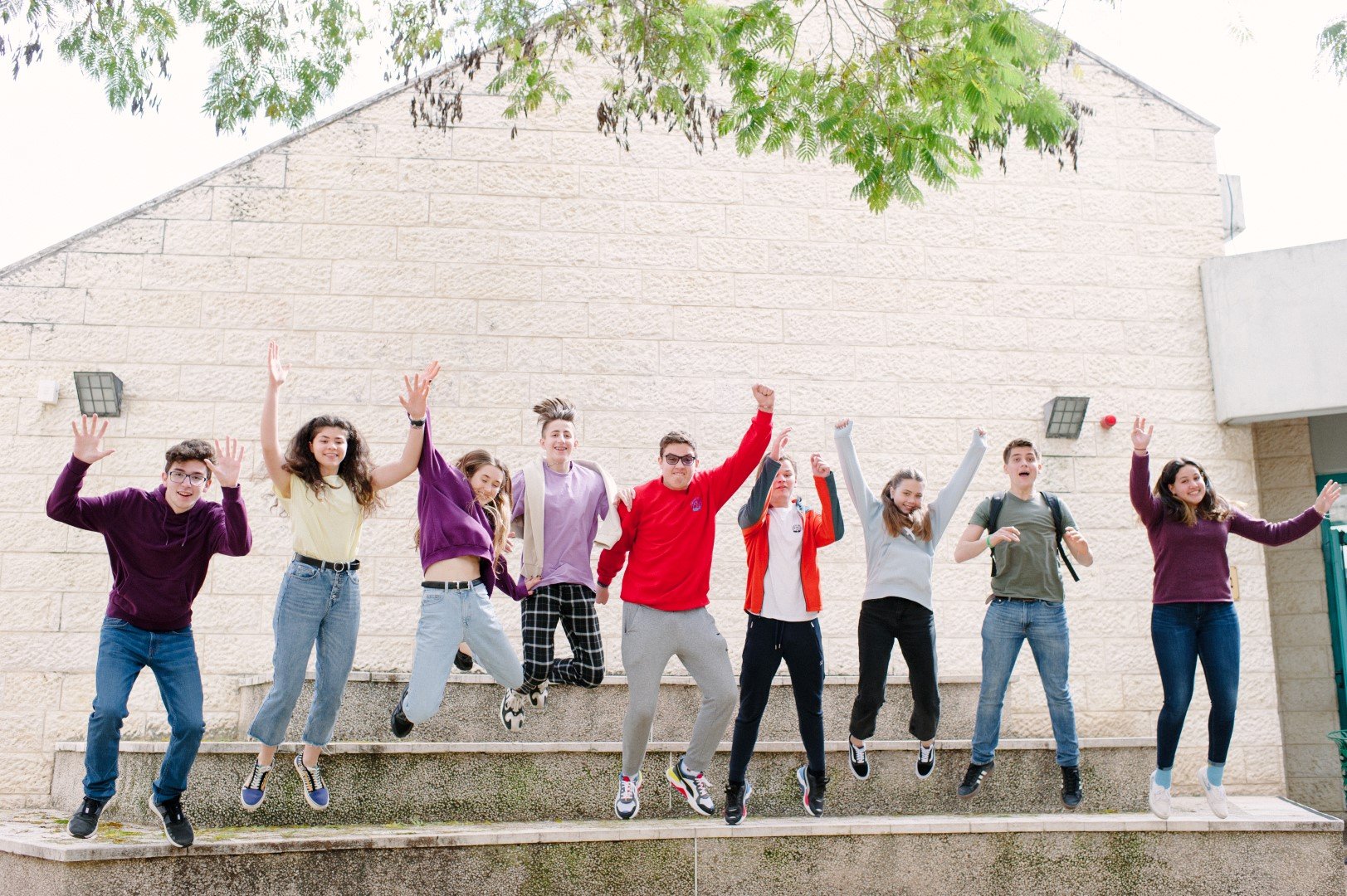 "Bring photos of family and friends"
Shaindel Dvorkin, an 11th grader originally from the Ukraine who has been living with her parents in China and is attending the religious girls school Beit Chana in the city of Tzfat. She recommended bringing photos of your family and friends, and of your pets—people whose smiles will brighten your day when you see them hung on your bulletin board. Being able to pin up some photos of people you love on your dorm wall gives your space a more personal, homey feel to it.
On the more practical side, she said a personal laundry basket is a must-have to help you get your laundry organized and done efficiently!
Don't be afraid to be open to new people and experiences, even if everything seems so new and different to you at first, she advised. 
"Talk to others, including the Israelis!" she said. "Don't be afraid if you don't know Hebrew, you will learn it with time. Trying to talk with others helps you acquire the language."
Hanna Rosa, is from Brazil and a soon to be 10th grader attending Mosenson Eilte Academy in Hod HaSharon. She suggested students remember to bring books in their native language for reading, as well as some of their favorite board or card games to have fun with during free time—to play solo but also as a great way to meet new friends. And if you play a musical instrument you love—remember to bring that too, she said! 
Tamara Lee Doron, Naale Coordinator at WIZO Hadassim Youth Village reminds students that having a playlist of some of your favorite music already on hand is a good idea.
"Remember, this is an opportunity for starting something new. It's important to come with an open mind and be ready to meet up with students from different countries. Share your experiences with other students and this way you will make friends more easily!" she said.
"Expect the difference" 
Take time to get used to the new place
Tania Melnikov, a "madricha" (counselor) of 9th graders who first arrive to Anières Elite Academy at Nahalal Youth Village, suggests to be ready to spend most of the first year learning Hebrew. Remember to be easy on yourself when it is not so easy to learn Hebrew! Even if you are a an excelling student it takes time to learn Hebrew and that first adjustment period may be a bit difficult since all your studies are in Hebrew, and your grades may reflect that. But don't sweat it, she said:  your classmates will be going through the same situation and one day you suddenly will realize that you have actually mastered Hebrew!
"Some students and parents expect that within two days or two weeks they will already know the language and meet friends," Tania said. "But it takes time; it can take up to even three months to get used to the place and understand how things work."
Finally she said, students should realize that they are coming to a new and different place. It won't be just like home, only in Israel.
"Expect the difference", she added.
"Understand that you are coming to a new place and don't know the rules of conduct. So in the beginning, just kind of look around, don't hurry to complain because it is not like home. Take time to get used to the new place, new people and new rules. Give yourself time to get to understand what is happening," Tania advised.  
"Come with a lot of motivation"
As his first tip, Brazilian Arthur Matone, a soon to be 10th grade student from the Anières Elite Academy, recommended bringing some of your favorite snack foods from your home country to tide you over the first few days.
Usually Israel is thought of as a warm Mediterranean country, but the truth is that it has all kinds of weather, he said, so students bring both warm winter clothing and light clothing for the summer. 
Though his third tip may sound very cliché, he said, it is an important one: he reminded new students to come "with a lot of motivation."
He added: "I'm sure that the first few weeks you will miss your family, nevertheless you should remember that you have come here for a good reason after all, and it will all be okay."
One way to begin overcoming your homesickness, he said, is to start getting to know your classmates and being open to making friends with them even if you don't feel close to them in the beginning. "When you need them, they will be there for you," he said.
"Bring a raincoat and comfortable walking shoes!"
Mendi Kabillio, 20, from the USA, a former Naale student at Yeshivat Shaalvimin and now a counselor
there, recommended that students bring at least two combination locks for their closets/cabinets.
Other things to put on your packing list Mendi said are: type C/European adaptors (though those are not necessary for European students), a raincoat!!  ("The rainy season is short but brutal without a raincoat."), an alarm clock ("I will be doing wake up every morning but for the heavy sleepers alarm clocks are essential if you don't want to miss anything."), a wallet with a pouch for
coins ("In Israel you will always be carrying coins.") and a small backpack/string bag for school trips.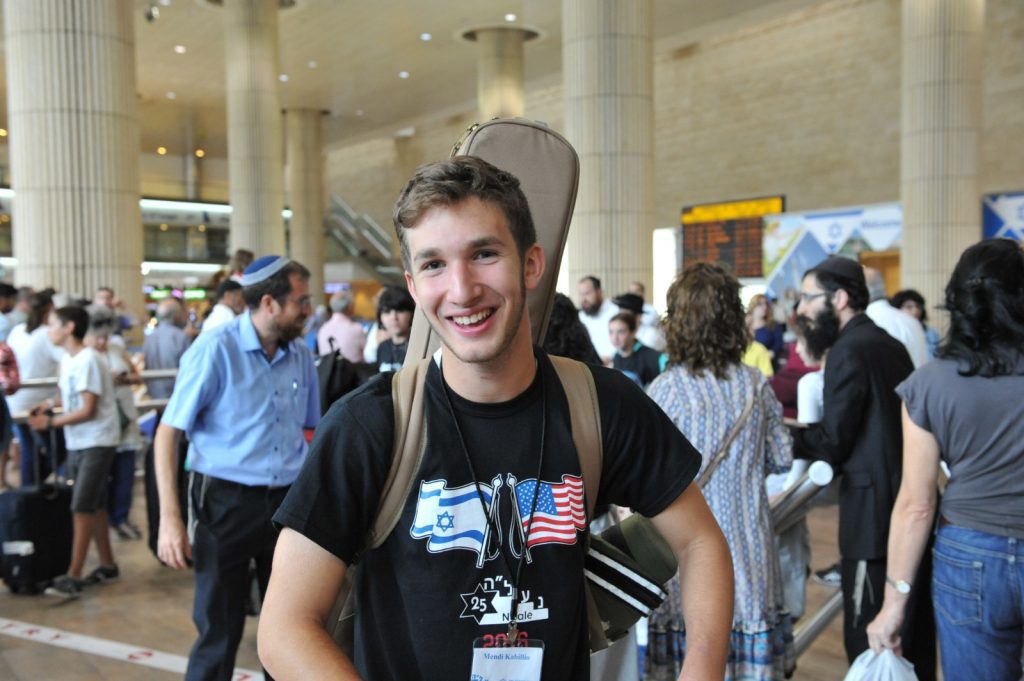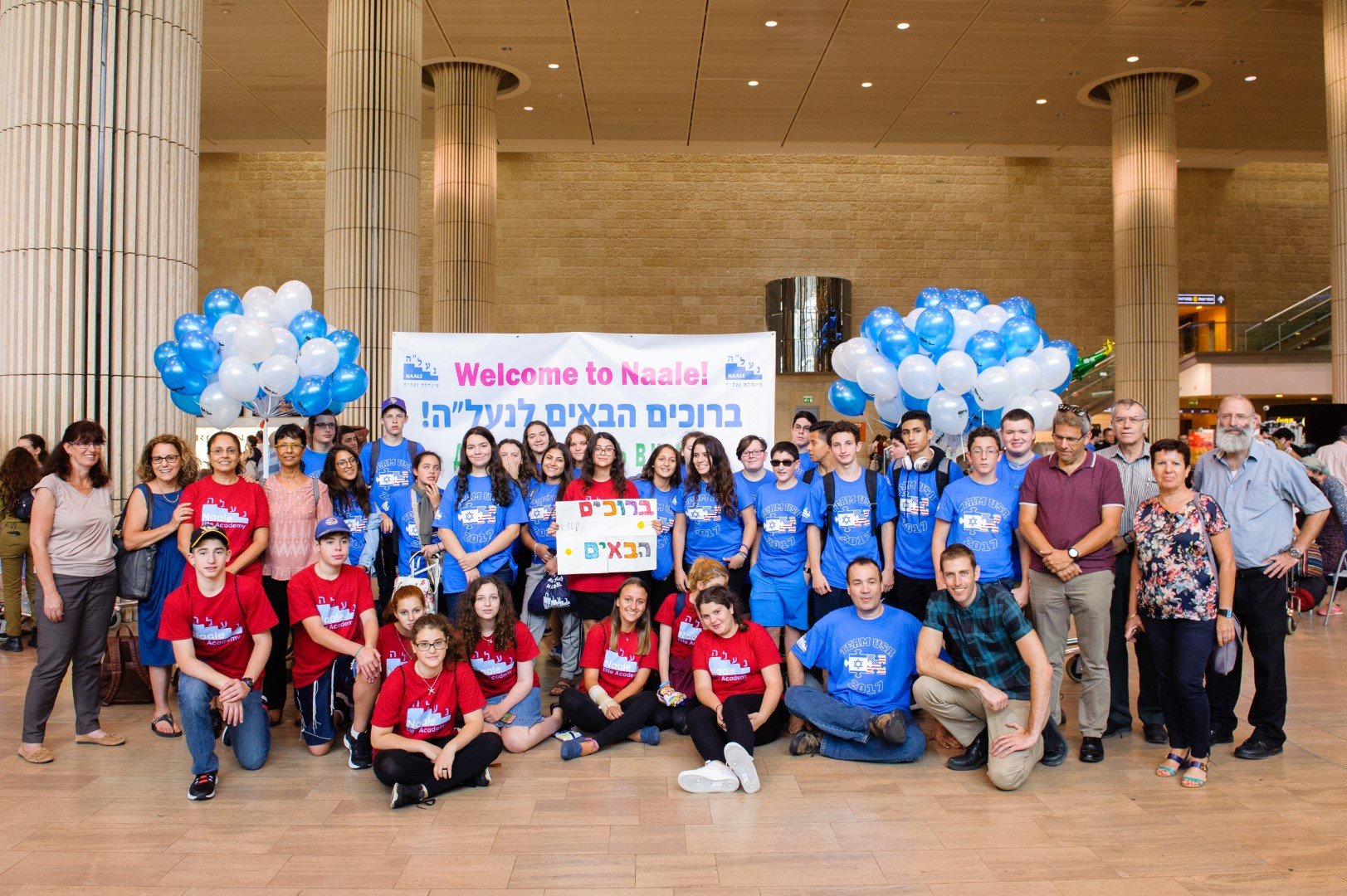 Svetlana Kutuzova, from Anières program. who is starting 10th grade at WIZO Nahahal School said to make sure whatever clothes you bring are comfortable. A few nice sets of clothing are also important for the once-a-month Shabbat weekends at the school—or at least a nice white T-shirt.
Also important she said, is to bring comfortable walking/hiking shoes!
"Because if you don't have comfortable walking shoes you are literally going to die!" she laughed. "We have trips and hiking in the forest, and we do a lot of walking outdoors."
Make sure to pack enough supply of any special medicines you normally take and may need as well—especially for the first few months as you are getting adjusted, she said.
In addition to some soft stuffed animals she brought to put on her bed, she revealed that another little home comfort she likes is having her own special cup she keeps on her desk to fill up whenever she wants to get a beverage.
And though it may go without saying, she reminded new students to bring their laptops as well.
"Don't judge people right away"
Remember though, no matter how many things you bring with you from home, things will be different in Israel so be prepared for that all-important adjustment period, she said. 
If you are used to having your own room in your home, you will need to adapt to that change as well. You will be sharing a dorm room, so students should be respectful of one-another's space, she added, and give each other time to get to know one another.
The first few days may seem a little bit strange, coming to a place different than what you are used to, she said. But that period passes. Plenty of people speak English, so there is no need to be worried about being able to communicate.
"Don't judge people right away", she counseled. You may start out thinking there is no way you will ever get along with your new roommate and then instead actually end up becoming the best of friends—as happened with her and her roommate!
"I gave it some time to see if maybe things would work out between us and it did.  I really like my roommate. She is great and I am so happy that I gave it a chance," she said. "Give everybody a chance."
Also important: don't forget that even when you feel homesick, as usually happens to most students, you are only a phone call/video call away from your parents and family, she said reassuringly. She had a daily phone call with her parents, she added.
"I spoke with my parents every day so I knew what they were doing every day and that made it easier. At end of year I was excited to go home," she said.
One of our schools also recommends to bring a comfy set of bed sheets and your own bath towel—so you have an extra while the other is in the wash.
In addition, here are a few more suggestions from our Ulpanat Amana -high school for religious girls:
Bring a few extra clothes hangers; you will be happy you brought flip flops for the shower (and you may also want to consider a shower caddy for all your showering products); a USB drive and an extra battery for your phone if you can for the longer school trips; sunscreen, aloe vera and bug spray, and a hat will be necessary during the sunnier months—sometimes even for sunny winter days; as you will be sharing your living space with other students, headphones or ear buds are an essential so you can listen to your playlists and watch videos without disturbing others; a reusable water bottle which though available in Israel will most likely be cheaper in your home country; rain boots and umbrellas will definitely come in handy when it rains; a small sewing kit for minor wardrobe repair; any personal hygiene items you need from home and; make sure your cell phone accepts SIM cards and is unlocked so you can easily use it with an Israeli SIM card when you arrive.
Don't be stressed if you forget to bring something, almost everything can be purchased in Israel.
But most importantly, you are strongly encouraged to bring plenty of positive vibes and enthusiasm with you: the staff of the Naale schools is already excited about the new school year and is looking forward to meeting you and welcoming you on your new adventure!