Thinking about study abroad in Israel? About Jewish boarding schools overseas? Would you like to receive a full scholarship to study in Israel? Naale Elite Academy might be exactly what you're looking for.
Naale is a unique program, offering Jewish high-school students from throughout the world an opportunity to study at the best schools in Israel. The program provides an excellent education, culminating in an internationally recognized diploma, with a scholarship covering all tuition, travel, and living expenses. Additionally, Naale is an excellent preparation for those students who may decide to make Aliyah to Israel.
So, who is eligible for this great opportunity to study in Israel for free?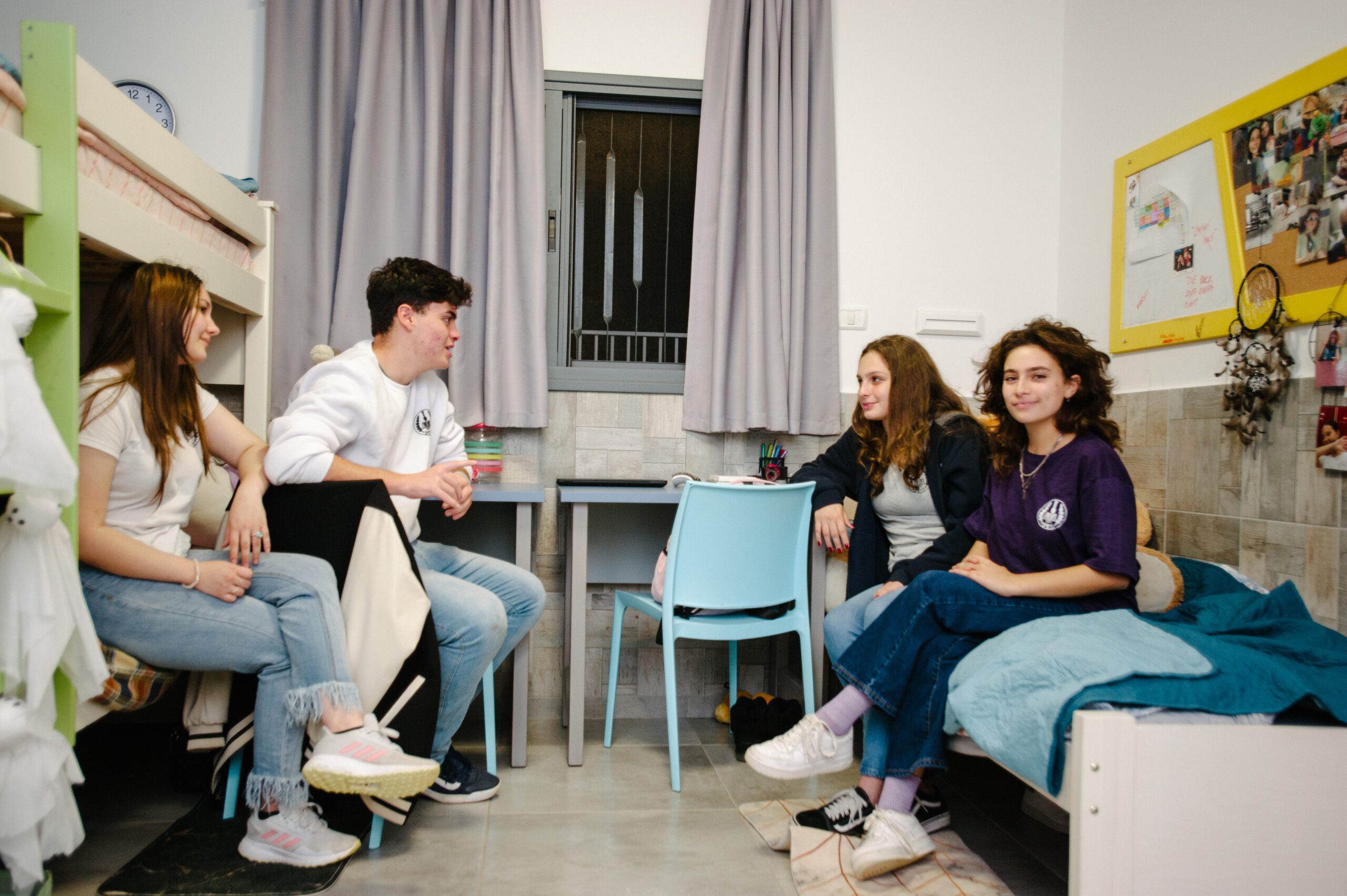 Academic background: Naale is intended for high-school students with a history of solid academic achievement and the potential for scholastic success. They must demonstrate the maturity, independence, and adaptability required to adjust to a foreign culture and language, and the ability and determination to learn, study, and write matriculation exams in Hebrew (students write special exams geared to non-native Hebrew speakers, but they are in Hebrew nonetheless). Of course, for those interested in learning the language, it is best to study Hebrew in Israel.
Social adaptability: Naale students live in dormitories with youth from throughout the world, including Israel (Naale students share rooms with one another, and Israeli students also live in the dorms with them), offering a rare opportunity for exposure to a wide variety of cultures, and for establishing friendships that will span the globe. Thus, sociability and adaptability are essential qualities for anyone considering the program.
Age: Naale students begin their studies in Israel in 9th or 10th grade, thus they must have successfully completed 8th or 9th grade in their home countries, and be between 14 and 16.5 years of age upon arrival in Israel.
Motivation and support: Both students and parents must be fully motivated and excited about the student participating in Naale Elite Academy. Students come to Israel on their own and definitely need their parents' support in taking such a major step and throughout their time in Israel. In addition to ongoing contact with their families, students also have a comprehensive support system within the dorms. The staff includes excellent live-in counselors, a house mother who functions as a surrogate parental figure, and social workers, all to help students adjust to their new environment and succeed – scholastically, socially, and emotionally.
Law of Return: Naale participants must be eligible to immigrate to Israel under the Law of Return. Making Aliyah to Israel is NOT a requirement for enrollment in the program. However, the option is open to students when they turn 18, if they so desire.
Screening process: Students who are candidates for the Naale program are required to undergo an in-person screening process. Screenings take place between March–July every year, in a variety of geographic locations.
For further information: For additional details, please contact your regional Naale manager. You can find the regional manager for your area here.