At Naale Elite Academy Jewish teens seeking a high-level religious education which connects them to Jewish traditions and Israel, receive a full three- or four-year scholarship to one of our top Israeli boarding schools. Naale in Israel was founded by the government of Israel and the Jewish Agency and it is fully subsidized 
Students on our religious track in high school programs in Israel are from a variety of religious backgrounds, and Naale offers a variety of religious schools which enable every family to find an educational program best suited to their needs. Our students make life-long friends in a warm, Jewish-based atmosphere, and some of them choose to make their life in Israel after graduation, often joined by their families.
Here are five elite religious educational programs which provide excellence in core studies, as well as a strong emphasis on religious learning.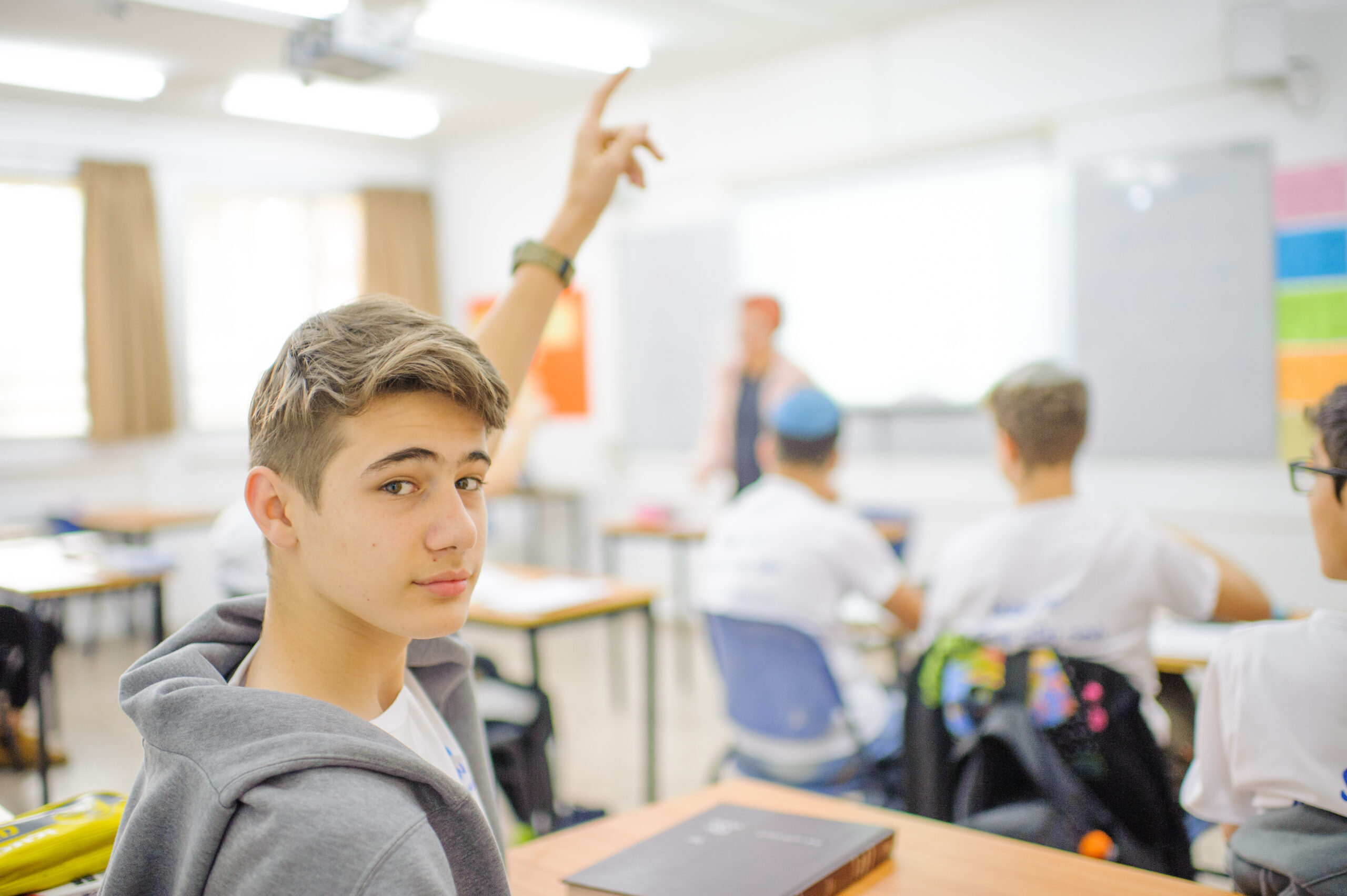 Shaalvim yeshiva high school for boys – Excellence in Torah and general studies in a tranquil environment
Located in Kibbutz Shaalvim/Nof Ayalon community near the city of Modi'in, 
Shaalvim high school and its post-yeshiva are well-established boarding schools in Israel. 
Studying at Shaalvim provides an educational experience in Israel with a high level of Jewish studies and as well as strong secular studies. 
The Naale program at Shaalvim has been operating since September 2012 and is now celebrating its 10th year. The school adheres strongly to religious Zionist values, and students come from a wide range of religious backgrounds. It emphasizes a high level of both religious studies and secular studies in preparation for a life of commitment to Torah and professionalism.
The school atmosphere is warm, friendly, and family-like. Most students dorm at the school, including native Israeli students. Students make strong connections with one another, spending time studying together and enjoying recreational activities.
Some families who send their sons to Shaalvim to study in Israel plan to make Aliyah and want their children to attend high school in Israel ahead of the family to help them begin to integrate.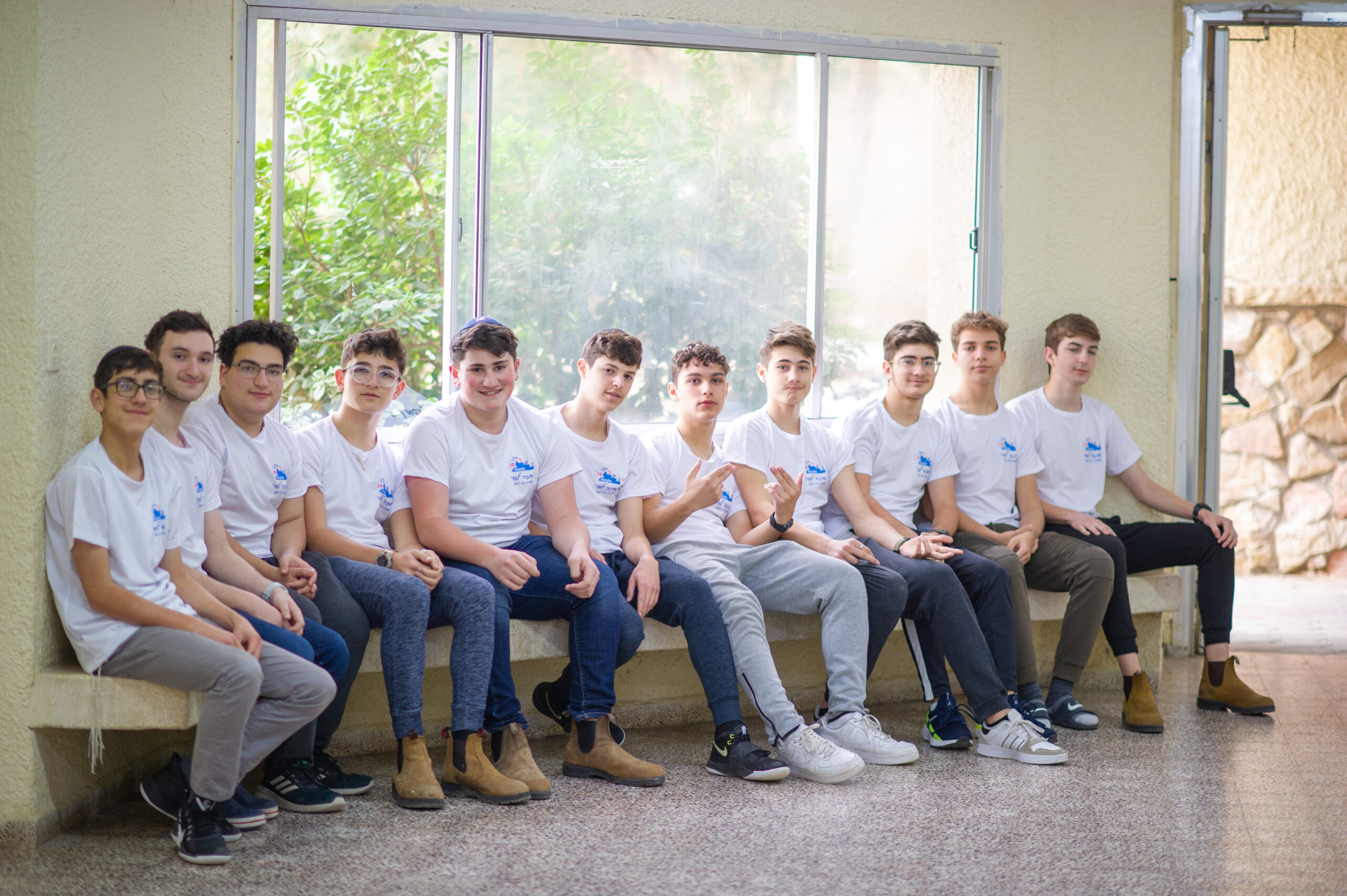 In their studies, students cover a broad range of topics in Jewish thought and philosophy and study comes in various formats. 
Students learn all of the core general subjects as well with electives offered in physics, computer science, biology, greenhouse agriculture on the the kibbutz, land of Israel studies combining history and geography, and beekeeping.
Naale students study in English at first, and gradually transition into Hebrew studies with the support of the staff. Hebrew acquisition is another goal of the Naale program at Shaalvim.
Many extracurricular activities are offered including a gym with an instructor. There is a music room, as well as arts, cooking, Arabic language, and mechanics, and others, depending on a minimum number of interested students. 
Shaalvim also participates in a basketball league and high school sports leagues where games are played against other schools.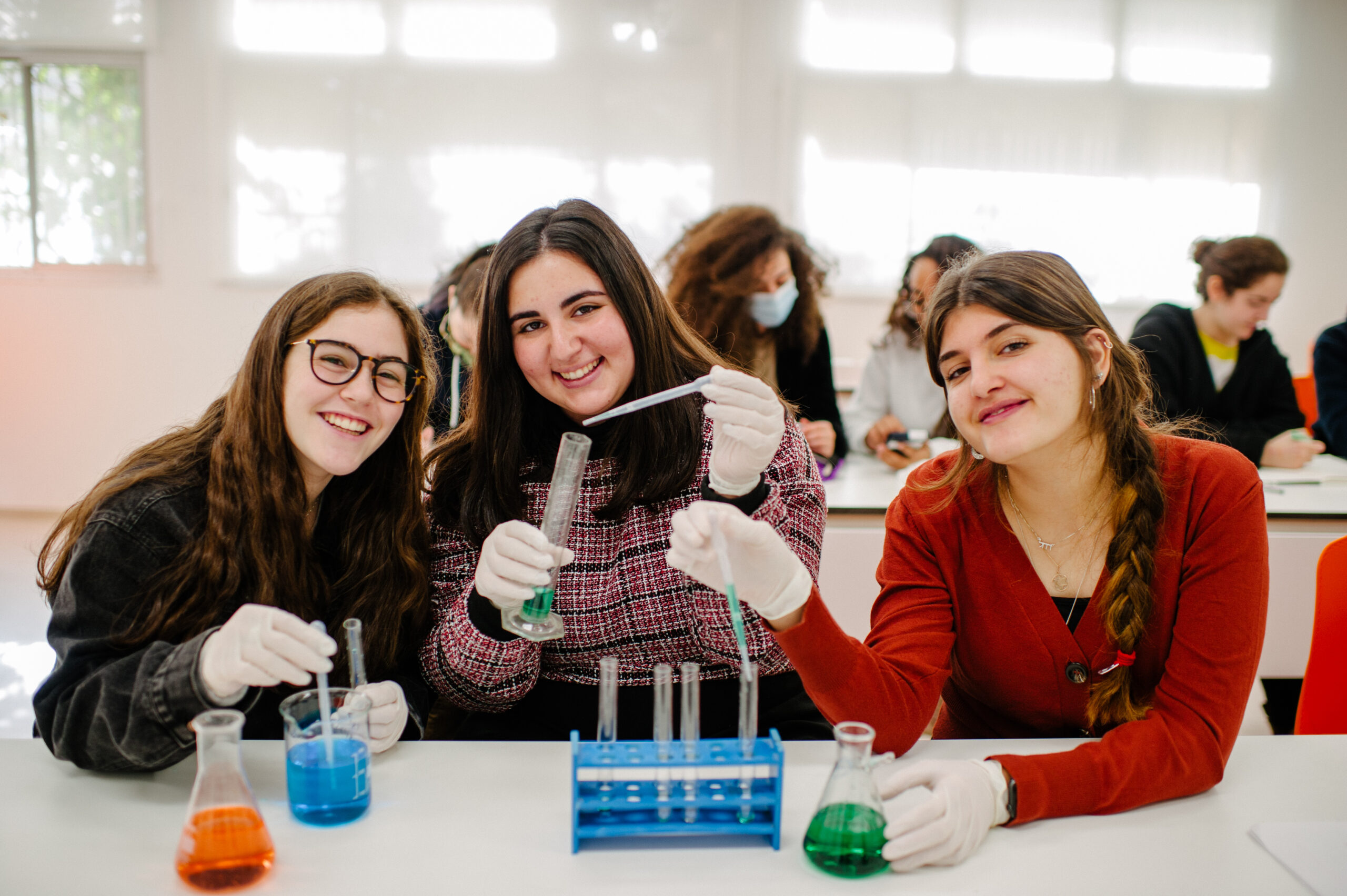 Ulpanat Amana for Girls – Creating Future Jewish Leaders with a Proud Religious Identity
Amana, is known for its warm family environment. It was the second ulpana, religious girls' high school, to be established in Israel over 50 year ago and today is considered one of the premier girls' religious schools in Israel with its elite boarding school for religious Zionist girls. Located at the city of Kfar Saba, the school provides study in Israel combining excellence in academics with social interaction to help girls reach their full potential in all aspects of their lives.  
Naale began its study in Israel program at Amana in 2012 with 20 students and has since grown to almost 100 students. Amana's students see themselves building a life in Israel and attend Amana to give them a head start on their future.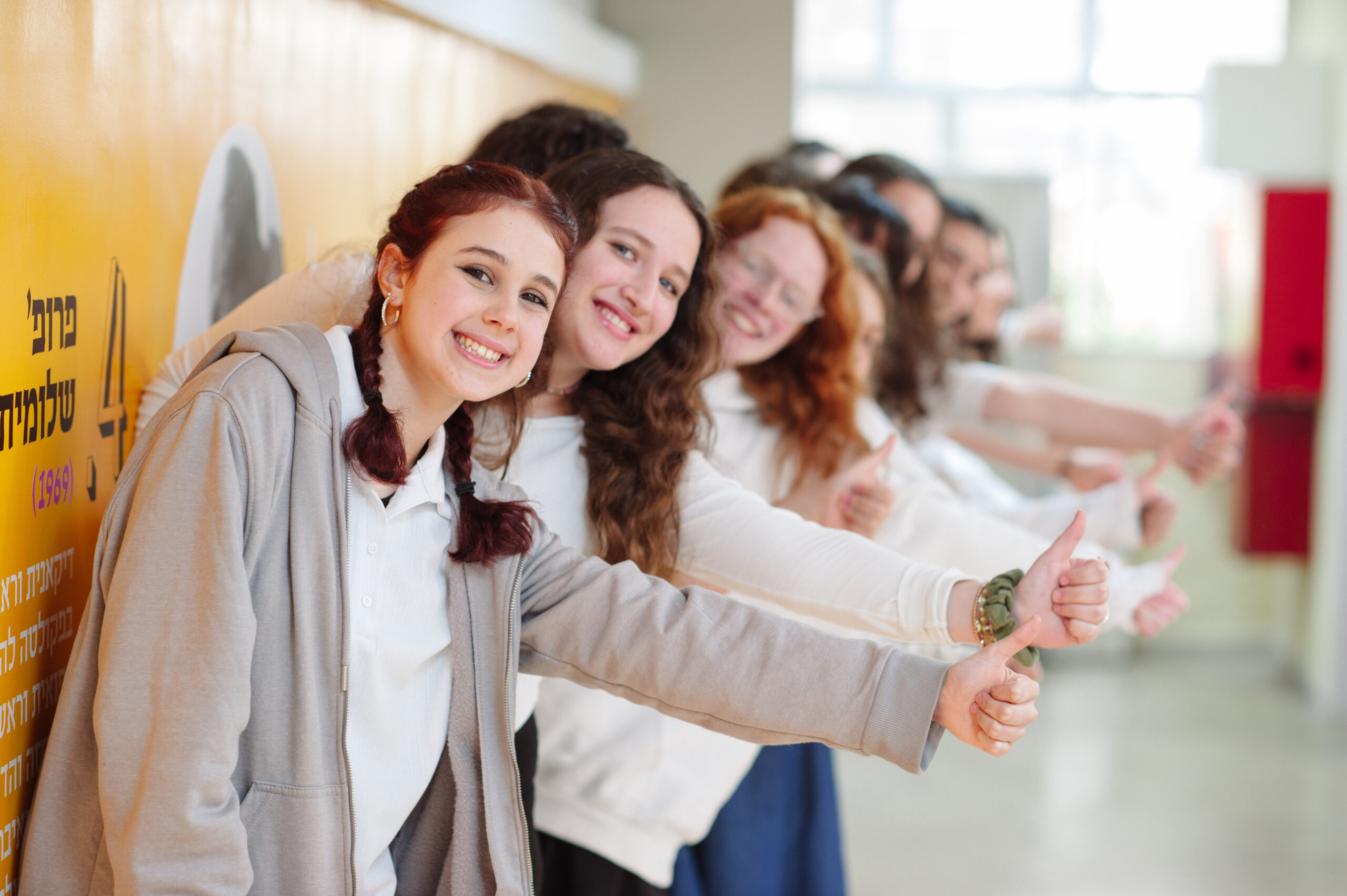 Some of Amana's staff works especially with the Naale program to assist girls academically and socially. The staff includes a social worker and psychologist, both of whom speak fluent English and Hebrew and caring staff are always available to assist the Naale students. A Hebrew-speaking nurse on staff understands English, as does a Hebrew-speaking academic counselor. While most Naale students are able to study in Hebrew after their initial year of ulpan, tutoring and academic help is available when needed. 
Ulpanat Haleli – A world based on a combination of faith, art and deed
Haleli is the perfect choice for modern orthodox girls who want to study in an arts-oriented atmosphere within a religious lifestyle. Students at Haleli study within a religious framework with constant exposure to the arts. 
Ulpanat Haleli is located at Givat Washington, a religious academic campus in the Yavne region.
and embodies Rav Kook's vision of a world based on a combination of faith, art, and deed
The school has some 250 Israeli students in grades 9–12, offering matriculation tracks in theater, music, film, dance, plastic arts, and high-level Jewish studies. Haleli is known for its intensive arts curriculum.
All students come from all over the country and live in the dormitory, creating a warm family atmosphere and sense of community. Students are all academically accomplished and staff are all respected artists in their disciplines. Morning prayers are held each day
The Givat Washington campus contains a number of schools and a college of education, and its facilities, which include a library, swimming pool and fitness room, synagogue, and cafeteria, are all available to Haleli's students
The Naale program at Haleli beings in 10th grade, with most of the first year concentrating on learning Hebrew, with the core curriculum classes of math, English, and sciences taught mainly in English. After that, classes are held mainly in Hebrew, with matriculation tracks in English, math, Hebrew, and sciences.
Students who want to join the arts track at Haleli must have a successful audition, and receive a special additional scholarship. Regardless of study track, all Naale students at Haleli benefit from and enjoy the school's artistic atmosphere and experiences.
Beit Chana – High standards in Chassidut along with academic excellence 
Founded in Tzfat in 5737 (1977) with the Rebbe's bracha (blessing), Beit Chana provides a comprehensive educational study in Israel program for the local Lubavitch community according to the values of Chabad chassidut. Today Beit Chana includes high school girls from throughout Israel and around the world.  Half of the boarding school's students are from Naale, who compromise over ten percent of the student body.
The school checks references to ensure that it is the right match for each student. Afterward, the regular Naale enrollment process takes place.
With its large hilltop campus in the holy city of Tzfat, the Naale program at Beit Chana serves the daughters of Chabad shluchim from around the globe coming to study in Israel through the Bnot HaShluchim program. It offers girls who do not have a suitable local high school where they have been living with their family, the opportunity to study with like-minded chassidishe peers at a premier girls' high school in Israel.
Students earn all of the core subjects including English, math, and science. Beit Chana includes a wide curriculum in limudei Kodesh with advanced studies in Chassidut and Nigleh.  Electives include graphic design, biology, Yiddish, and business management. Beit Chana also offers numerous extracurricular activities.  
During their first year of study in Israel at Beit Chana, Naale students learn Hebrew in an intensive Ulpan program. Additional academic assistance with their studies is available if needed, and they are provided with support to easily acclimate to Hebrew studies at Beit Chana.
At Beit Chana helping each student meet her academic, social, emotional, and religious potential is of utmost importance, and the connection with the students continues even after graduation. 
Beit Chaya Mushka – Academic excellence in a warm, Chassidic environment
Since 1988, for over 30 years, Beit Chaya Mushka is a home-like and warm school located in Kiryat Shmuel, Haifa geared for daughters of Israeli and Hebrew speaking Chabbad shluchim from around the world seeking a high-quality study in Israel program. Beit Chaya Mushka has worked with Naale for four years, and Naale students comprise around 20% of the 250 students at the high school. 
Local Israeli Chabad girls also attend the school. 
Students who wish to study in Israel with Naale at Beit Chaya Mushka apply directly to the school and fill out initial screening paperwork. The school checks references to ensure that it is the right match for each student. Afterward, the regular Naale enrollment process takes place.
The school features modern classrooms, a computer room, a library, a science room, and recreation areas where students can participate in sports and social activities. 
They study core subjects such as Torah, Chassidut, math, English, Hebrew grammar, literature, history, and science. Additional limudei kodesh classes include Sefer Hamitzvot, Torah She Be'al Pe, and Parshat Hashavua. Electives, include graphic arts, specializing in graphic design, and business management with specialties in accounting and human resources. 
The school functions like a large family where connections among the students from all classes and staff are made in a natural and friendly way. There is a strong atmosphere of dedication and chassidut of the Rebbe throughout the school. Ruchniyut, or vibrant spirituality, is what 
truly drives the school's values. Every student at Beit Chaya Mushka feels loved and welcome.
Please contact your Naale Regional Manager for any questions and more information about our religious studies schools.