As Naale Elite Academy enters its fourth decade as an exceptional option for high-quality, high school in Israel program, Yeshayahu Yechieli, (in the picture above) director of Naale Elite Academy, and Shoshana Becker, director of Western world region at the Naale program explain what prospective students should expect in the critical screening process. 
Yechieli begins by explaining that Naale is a unique and challenging program, both socially and academically as a three or four-year Jewish boarding school where students in their teen years study and live away from homes and families during the school year. 
The screening process, he continues, is intended to allow Naale to determine which applicants would be motivated to do well in such a setting.  "It is a very big responsibility to take care of hundreds of teenagers coming to study in a boarding school in Israel," he says.  
Becker went on to give more specific details about the screening process which takes place in different places and dates in various countries around the world. 
"We do a screening day to determine if this is the best program for the kids. We want them to succeed and we want them to make best out of it," she says.
Before the day of the screening, applicants must upload various documents, including their grades on the Naale application site. 
The best tip for the screening process Becker can give to prospective students applying to the Naale program, she says, is to "just be yourself."
"Don't try to impress us, don't try to do anything. Just show us who you are," she says.  
Do be prepared, however, for a full day screening process: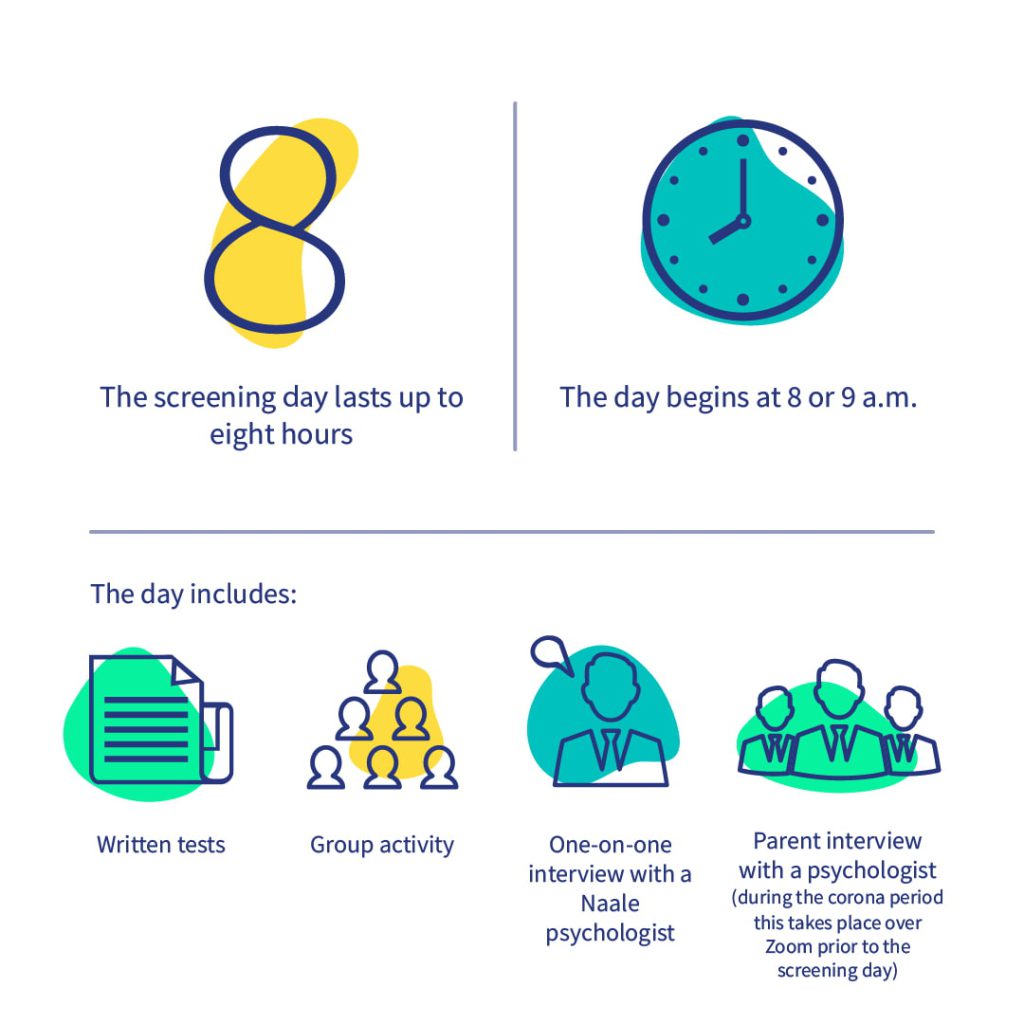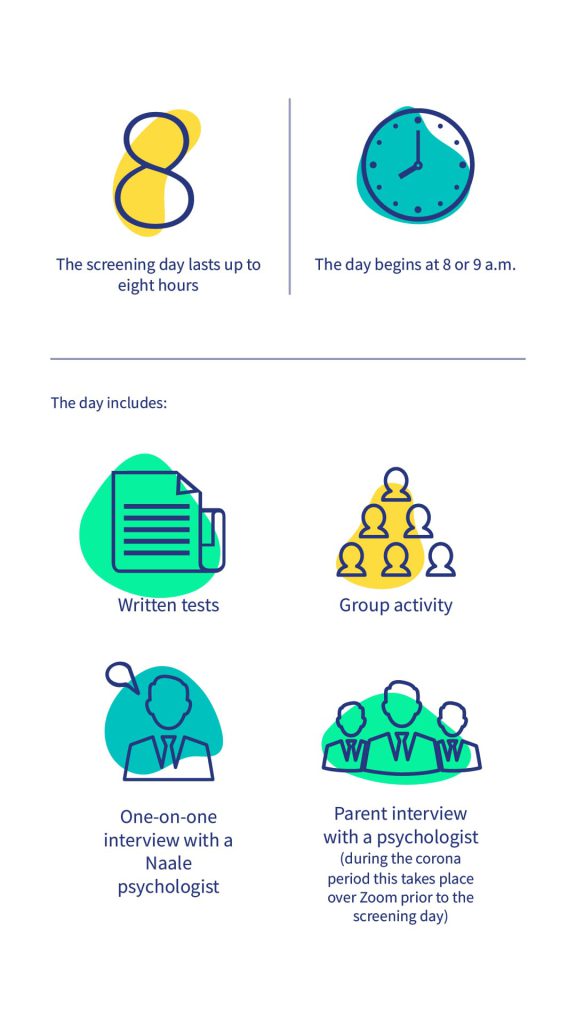 The screening process lasts for up to eight hours
The day begins at 8 or 9 a.m.
The day includes:

Written tests
Group activity
One-on-one interview with a Naale psychologist
Parent interview with psychologist (during the corona period this takes place over Zoom prior to the screening day).

 
It is important that the screening process take place in person following all of the covid-19 requirements, Becker notes.
"The day includes a few different components," she explains.

"There are psychological and academic tests; the academic tests are just to know where you are in school studies, your level of Hebrew, but you don't need to prepare for them." 
Knowing Hebrew in advance is not required
Knowing Hebrew is not required, Becker explains, but the Naale coordinators need to know the level of each student for placement later on.  
There is a group activity to assess the prospective student within a group situation, a one-on-one interview with a Naale psychologist with the applicant, and a separate interview with parents as well which now during the corona period takes place over Zoom prior to the screening day itself.
"If our teams of psychologists are able to fly from Israel for the screening day then the interview with the prospective student will take place in person; if not it will be on Zoom," she adds, noting the importance that the psychologist conducting the interview be one who works with Naale in Israel so they can better assess whether the program is a good fit for the prospective student.
Lunch is provided for the applicants during screening day, Becker notes, but they may want to bring their (light) favorite snack for the morning as well.

One important thing is to sleep well the night before because it will be a long day, she emphasized.
"But don't get too nervous and just be yourself," Becker reiterates. "Just sleep well and come fresh and ready."
Applicants can expect to receive a reply within a few weeks of the screening day.
Once accepted it is a very exciting time as new students prepare for what will be a once-in-a-lifetime experience studying at one of the best high schools in Israel through Naale Elite Academy, where they will expand their educational horizons and learn to become self-sufficient, independent young people.
"It is a very exciting period and you can start planning your good-byes and preparing to say hello to the wonderful new journey you are about to embark upon," says Becker.