Are you curious about what your years at the Naale Elite Academy high school program in Israel will be like? Israel, the land of milk and honey, is rich in history, culture, and diversity. As a melting pot of Jews from different backgrounds and traditions, Israel presents foreign students with an incomparable experience that can be both challenging and rewarding. 
From navigating the Hebrew language to experiencing the unique customs of Jewish holidays, there are countless aspects of Israeli life that make living here truly unique. At Naale Elite Academy you'll have plenty of opportunities to experience all that Israel has to offer – while also gaining fluency in the language so that you'll feel right at home!
What is life like as a Naale high school student in Israel?
As a Naale high school student in Israel, you can expect to have a lot of responsibility, but also, a lot of freedom. You'll be expected to attend school regularly and to complete all homework and assignments, but you'll also have the opportunity to travel and explore on your free weekends.
The Naale Elite Academy academic system in Israel is known for its high level; many Naale graduates go on to attend higher education in Israel or abroad, gaining successful careers. 
Naale's high school program in Israel also provides plenty of opportunities for traveling and extracurricular activities. You'll have the opportunity to try new foods, meet new people, and experience different ways of life.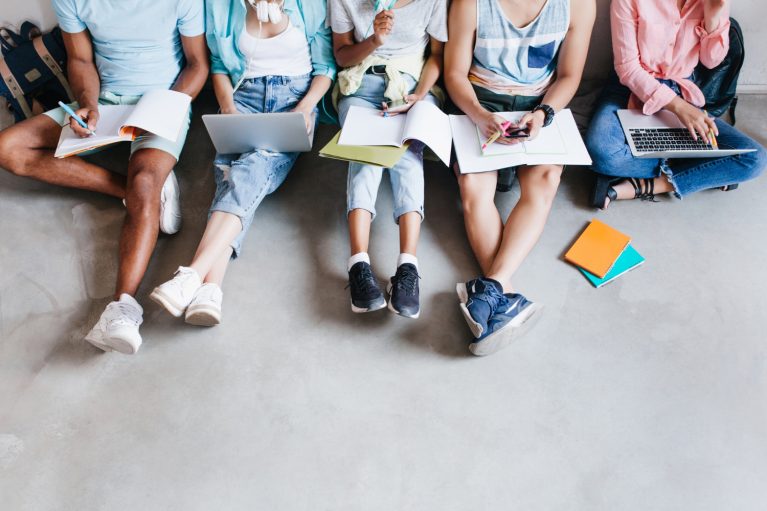 What to expect as a Naale high school student in Israel
The school year in Israel runs from September to June, with a break for winter vacation in December or January and a break for Passover. Classes are typically held from Sunday to Thursday, with a half-day on Friday.
Israeli culture is very different from that in the United States. For example, Israelis consider family of utmost importance, and most people regularly visit their extended families. Naale students are assigned to host families where they can go on weekends or holidays, and who help students acclimate to their new lives.
What students and staff say about the Naale high school program in Israel 
Zack G. of New Jersey said that it had always been his dream to live in Israel. "There are plenty of reasons to love Israel," he said, "but I grew up knowing that Israel is the place for me. It's my country. I'm proud of Israel. It's amazing what it's done in such a short period of time."
Yeshayahu Yechieli, Naale's director, explained that studying at Naale begins a new era in students' lives. "This isn't just about starting a new school year, but a new chapter in your life. Take advantage of every experience."
Hadas F. said that although leaving home was rough, "this once-in-a-lifetime Naale experience has made it all worthwhile!"