Sending your daughter to study in Israel isn't an easy decision. The distance from home and family can be a challenge for both your daughter and for you. 
But if you want your daughter to have a high school experience that allows her to be part of a supportive community, enjoy an immersive Jewish living experience and develop a strong connection to the land, people and state of Israel, check out Naale high schools for girls.
Naale
Naale students study at Jewish boarding schools across Israel. These schools that are designed to ensure that Jewish girls can enjoy an immersive high school experience in Israel that meets each student's educational, social and emotional needs. The schools are located in supportive Israeli communities where educators, administrators and local families work together to give students a warm, nurturing and challenging high school experience. Students work towards a recognized Israeli matriculation certification that allows them to move forward with work or continued studies anywhere in the world.
Educational Program
Girls at the Naale high school programs in Israel live in a supervised community atmosphere. They study core subject such as math, English and the sciences along with electives of their choice. 
All Naale schools include Jewish studies as part of the curriculum but at the religious girls' ulpana high schools, the girls also study Jewish texts and religion. All students are invited to participate in volunteer work and sports.
Students can begin their Naale program in either the 9th or 10th grade. Core subjects are taught in English. Hebrew is introduced as a second language but over time Hebrew becomes the core language of instruction.
The Naale schools follow the Israeli Ministry of Education curriculum and system of instruction. In addition to core and elective studies, each student selects a concentrated field of study (such as computer science, art, biology, chemistry, social sciences and other subjects) that is of particular interest to her.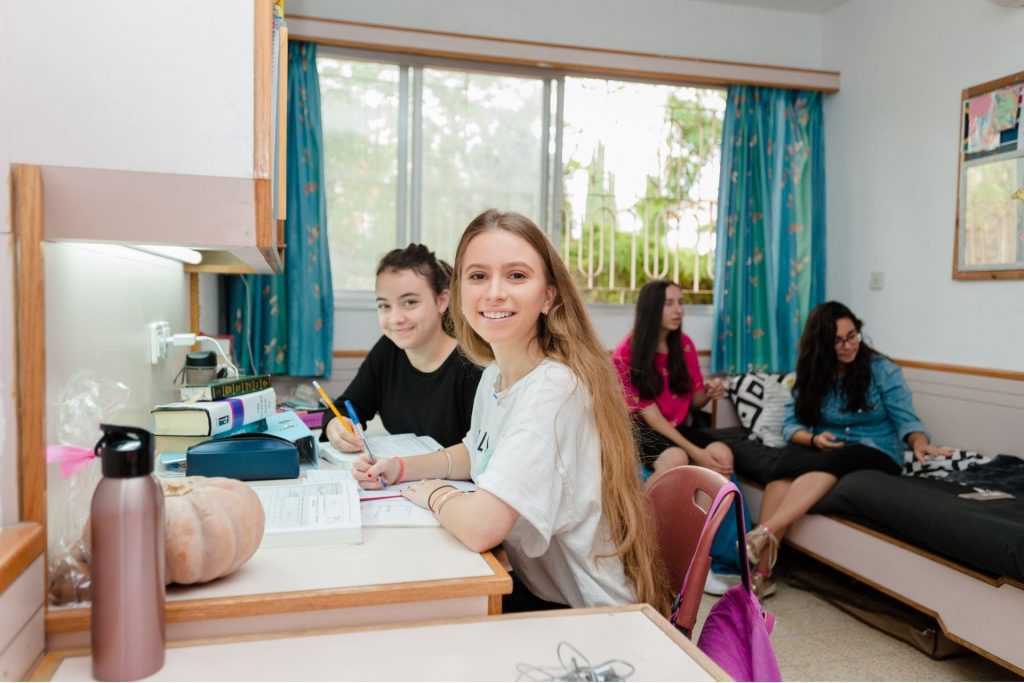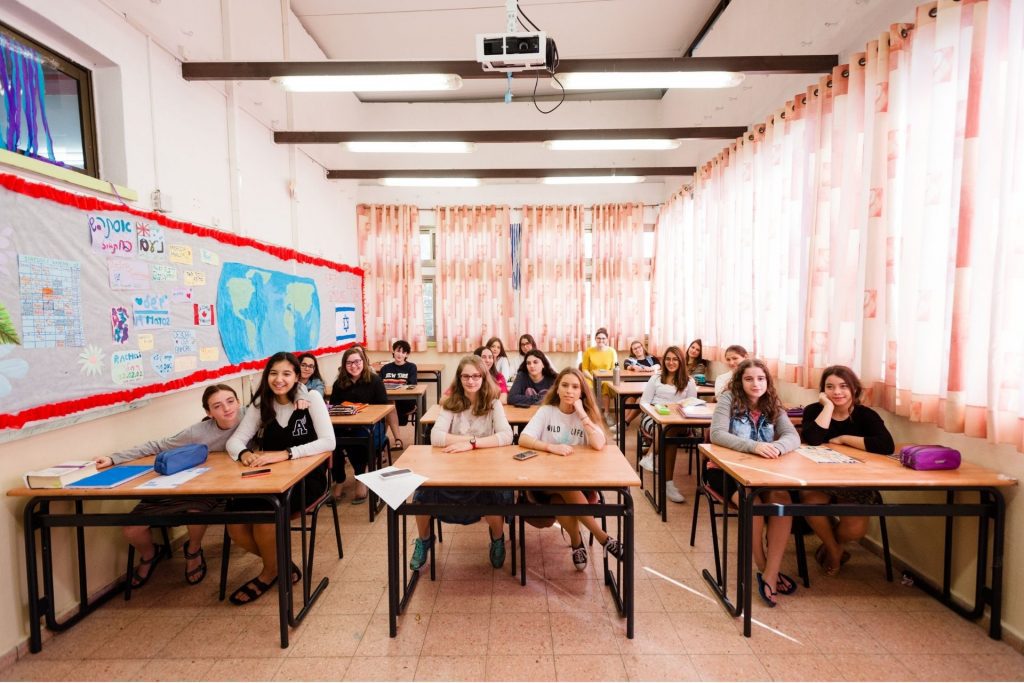 Community Life
As part of their dorm life the girls at Naale high schools for girls participate in social activities, volunteer work, youth groups and field trips. 
The goal of these activities is to help students integrate with their peer group both within the school and in the surrounding community, as well as to connect to the land and people of Israel. 
Students are matched with "adoptive" local Israeli families so that they can become integrated into the community in which the school is located. Girls who attend religious Naale schools are matched with religious families whose levels of religious observance are suitable for the girls. At the religious girls' schools, an atmosphere of Torah-observance is observed as part of the campus's community life.
A dorm mother lives near the dorm to supervise the girls and help them with any physical or emotional needs. There are also counselors and a Naale coordinator to guide the girls with any questions or concerns.
Safety
Naale programs prioritize safety and security. This includes a high level of safety on school trips and for students who travel to visit family on off-campus Shabbats and holidays. 
The schools follow all Ministry of Health procedures and restrictions including those regarding COVID-19.
Naale High Schools for girls include the Amana Ulpana for Girls, the Beit Chana Chabad high school and Beit Chaya Mushka schools for daughters of Chabad shluchim.