High school boys who want a serious learning experience that combines an Israel high school adventure with the social interaction of a like-minded group of Jewishly-committed young men will find their place at Yeshivat Shaalvim.
The Shaalvim yeshiva brings young teens from around the world together to study Torah and secular high school subjects in the vibrant atmosphere of religious exploration and learning. Shaalvim is an accredited Ministry of Education Israel high school where students from around the world grow in their studies, in their love of Judaism, and in their connection to the Land of Israel.
Shaalvim offers one of the most respected yeshiva Israel programs. The yeshiva is staffed by rabbis and educators who have decades of experience in working with students in all levels of learning who have chosen to pursue their Judaic and secular studies while living in Israel.
Israel Yeshiva Program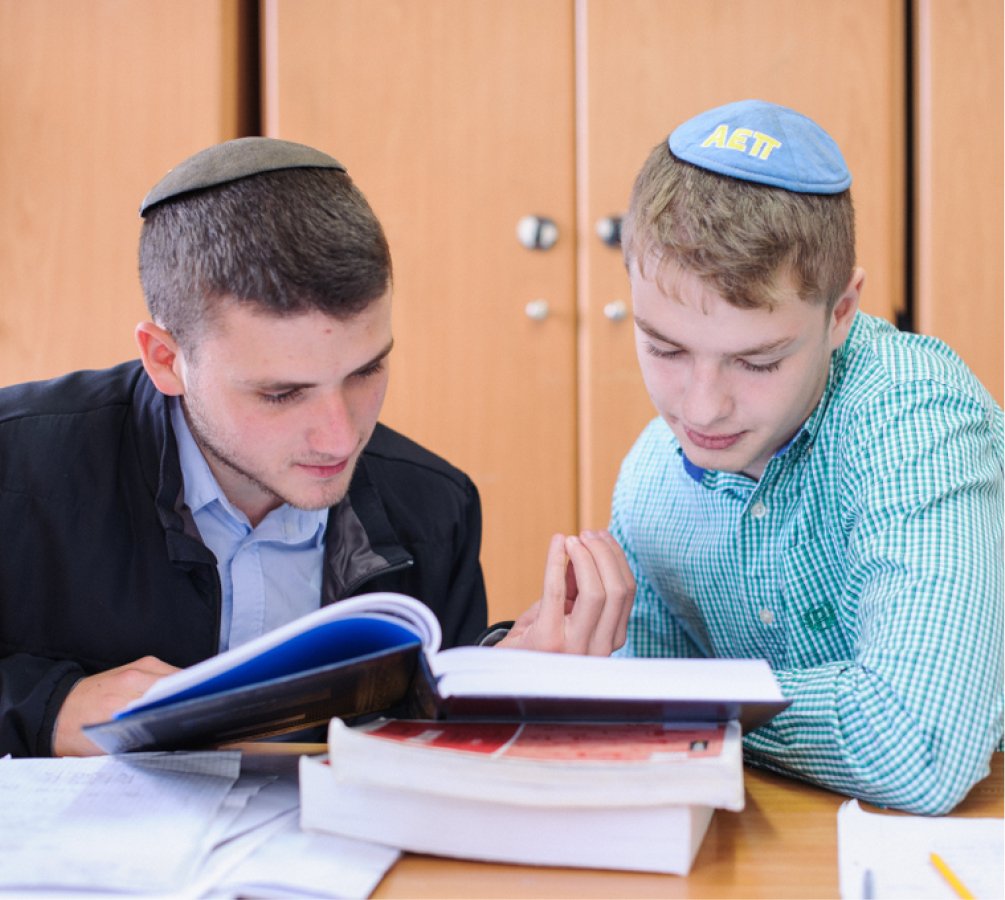 Campus where they acquire a high school matriculation certification that allows them to continue future studies in any yeshiva or other higher education program anywhere in the world. Beginning studies are conducted in English and Hebrew is introduced slowly. At first, Hebrew is integrated as a second language but over time, Hebrew becomes the core language of instruction.
The yeshiva Israel program follows the Israel Ministry of Education high school curriculum. There are three different levels for core subject studies and each student has the chance to select his preferred level. (for instance, a student can choose to study toward basic three-point Math matriculation or can opt for a higher-level four-point or five-point Math matriculation certificate). In addition to Judaic subjects, there are additional areas of study including classes in art, technology, biology, computer science, physics, beekeeping, etc. Extracurricular activities and trips are included in the schedule.
The Shaalvim Israel yeshiva is one of Israel's top yeshiva Israel programs. It is a religious high school program in which studies and community life are conducted in accordance with halachic Jewish values and traditions. Shabbat and holidays are celebrated as part of the Shaalvim community and the school's teachers are members of the Orthodox community of the area.
The dorm is located at the religious Shaalvim yishuv. Student live in a dorm that is supervised by counselors, a dorm mother, and a yeshiva coordinator. The yeshiva abides by all government regulations regarding dorm living for students including all COVID-19 related restrictions and limitations.
Yeshiva High School Scholarships
Families pay a $600 one-time application fee and an acceptance fee of $600. The scholarships cover plane fare to Israel, room and board, class trips, and spending money.
Shaalvim offers a yeshiva education for students in grades 9 – 12. The 9th grade is optional. All students begin by the 10th grade. If a student entering the 11th grade wants to join, he will repeat the 10th grade at the yeshiva.
Does this sound like the program for you?