Finding the right education for kids is a challenge for Jews who want to make Aliyah. Language barriers aside, the cultural and educational differences are often an impediment for families with teens wanting to make Aliyah. 
Jenny and Velvel Druxman, from St. Louis, have strongly considered Aliyah for a few years. However, with two teenage kids, ages 14 and 17, they are concerned about the adjustment. "Our kids love their school, have healthy relationships with their peers, and are doing well in their homes and communities," Jenny said. "The advice that we got was that it would be a mistake to pick up and move across the world in the middle of high school." 
There are a number of programs that are trying to fill this need and enable families to feel more comfortable moving to Israel with their teens. Americanstyle schools in heavily Anglo neighborhoods and semester programs go some of the way to fill the gap in the Israeli education system for olim, but there is still a need for more diverse and fullservice options that help teens make the transition smoothly. 
"The primary need for teens is independence, so a multifaceted school that offers real leadership opportunity can aid in their development," said social worker Ahuva Moses, who has worked with teens in New York for over 10 years and now is in private practice in Israel. "After infancy, adolescent years are the most dramatic growth spurt for the brain," Moses said. "Teens don't need their parent's protection in the same way as a young child, but as the brain develops, they still need guidance within a framework that is growth-promoting." Many families are turning to Naale Elite Academy to enable their children to make a smooth transition into Israeli society.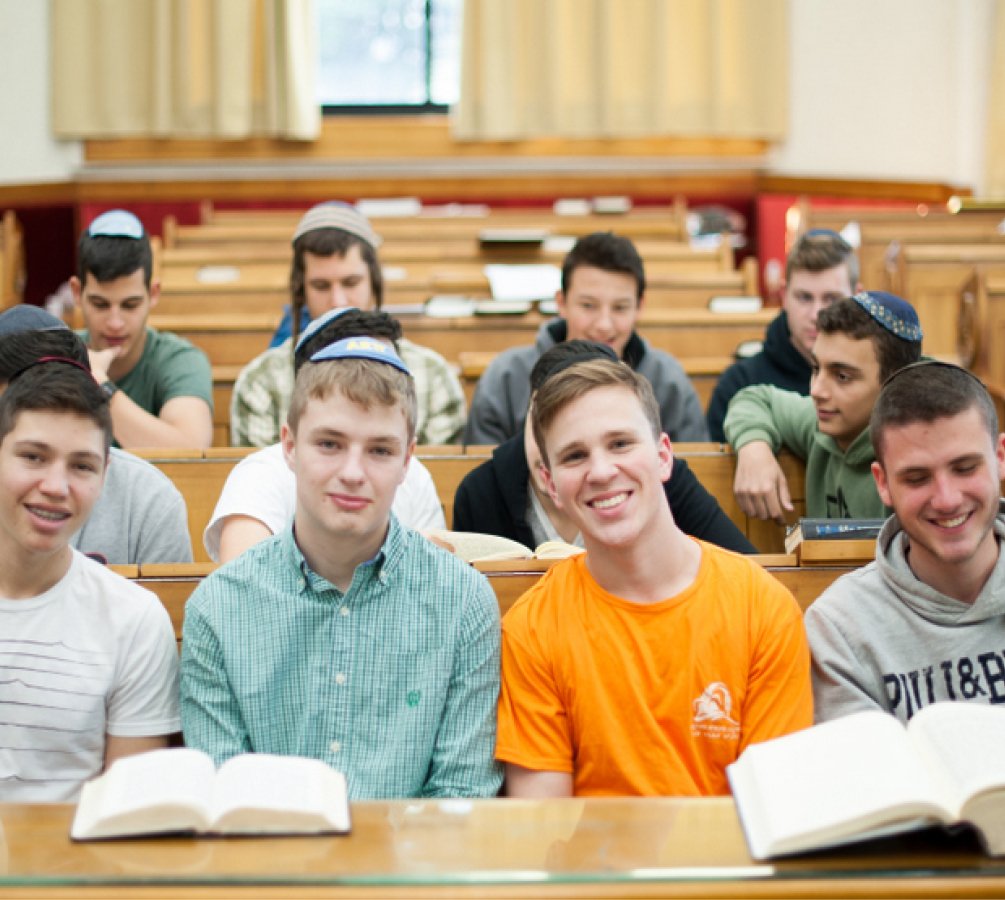 A project of the Ministry of Education and the Jewish Agency, Naale is a network of over 25 free high school programs around Israel with separate tracks for varying levels of religious observance. 
Students take intensive Hebrew Ulpan and study in separate classes until their level of Hebrew reaches the point that they can study in Hebrew and take the Israeli matriculations. This gives students the educational support that they need, and a group of peers, to help adjust to Israeli culture. Naale is open to all Jewish teens, not just whose families are making Alyiah and has recently expanded its options to include Dror High School.
Many teens will find Dror a game changer as a co-ed modern orthodox high school. Up until now, the observant tracks of Naale have all been separate gender schools. 
The new Dror program offers an American-style co-ed education, including the latest technology in and personal tablets. Both boys and girls learn Talmud, take part in prayer services, and their 'Social Beit Midrash' is a space for students to collaborate on social activist projects and meaningfully contribute to the surrounding community. 
Though the school is situated in Kiryat Moshe, Naale students at Dror board at the Ein Carmit Boarding School in Jerusalem's picturesque Ein Karem neighborhood. Dror is an existing Israeli school, but Naale is creating a program within the school for students from around the world. Jonathan Rosner, originally from Montreal, lives in Maale Adumim and sends his son to Dror because he found something unique in the school. "The Rav of the school has a very positive and proactive attitude towards modern halachic issues," Rosner explained. "For example, the school believes that it's better for boys and girls to be in a co-ed school and learn how to relate to each other now, while in a religious framework, rather than waiting until they get to the army."
Naale's expertise is creating comprehensive and competitive high school programs in Israel for teens from around the world. With tuition abroad skyrocketing, a free high school – including room and board – that is also designed to help acclimate and integrate teens to Israeli society and culture, makes it ideal for teens whose families are planning Aliyah. "Adolescents move past being children, where their parents are no longer 'managing' their decisions and directing them in order to keep them safe," Moses said, "but rather where parents help teens make their own decisions and choices, so that they will know for themselves what is safe." For Rosner, providing his son with an open environment was a top priority. "Dror's ethos is open to the world," Rosman said. "They want their students to pursue their passions." Rosman's son wants to be a videographer, so in 7th grade he was paired with a boy in 11th grade to work together on a video project. 
The video they made is shown at introductory evenings for prospective students. One of the additional aspects that Naale provides students with is the structure and support from their network of teachers, counselors, educational professionals, communal Shabbatot and being matched with a 'host family' where they can spend Shabbat, holidays or just go for a visit. "The key to raising successful teens is to allow for separation and independence but in a healthy and nurturing way." Moses summed up. "The goal is for parents to help their teens foster within themselves the values and behaviors that will enable them to lead healthy, productive, and independent lives.