There are many reasons for sending a high school student to study in Israel. Perhaps you want your child to have a more immersive Jewish high school experience. Or your child may yearn to be with a group of like-minded peers. You may be looking for an educational setting that is more suited to your child than the one that s/he presently has. Alternately, your child may need to study in an atmosphere where the learning program is adapted to his or her learning style or specific interests. Whatever your reason, the Naale High School in Israel has a program that meets your needs and expectations.
What is the Naale High School Program?
The Naale High School program offers teens aged 13 -16 a quality educational framework that allows them to complete their high school credentials in Israel.
The high school was designed to give students the skills and knowledge that will allow them to move into young adulthood with a recognized high school matriculation that allows them to work or study at any profession or engage in any trade anywhere in the world.
During their high school program, Naale students live in a supervised community of young teens from around the world. Students learn curricular subjects – math, sciences and other studies – in their mother tongue (English, Russian, French, Spanish or Portuguese) while Hebrew is introduced first as a second language and over time as a core language of instruction.
In addition to the academic curriculum, students are invited to participate in extra-curricular activities and general studies classes of their choice so each participant has the chance to explore his or her own passions and interests.
Safety
Parents can rely on the Naale High School in Israel program to ensure that their children are safe and secure. The students stay in dormitory facilities during the school year. The program follows all Ministry of Health guidelines including those that relate to COVID-19 safety including social distancing, masks and restrictions on travel when indicated.
Trips off-campus are strictly monitored including those for class trips, for students who travel to visit family in other parts of the country and travels to host families for Shabbat and holidays.
Within the dorm, the students are supervised by a dorm mother, counselors and a Naale coordinator. These staff members are available at all times to help students with any physical or emotional needs.
Religious Observance
Naale has programs for students of varying religious backgrounds. Students can select the program that is most suited to their goals of flourishing at the religious level that fits their personal needs. There are schools for secular students where the student body is mixed and religious schools which are unisex.
The religious high schools offer additional religious subjects as part of their Jewish high school academic curriculum. They maintain an atmosphere of Torah-observance in the campus's community life.
Academics
The Naale programs follow the Israel Ministry of Education high school curriculum. Students are able to study at the level that best suits their interests and abilities. There are three different levels for core subject studies so each student can choose the level at which s/he wants to complete the matriculation exam. For instance, a student who is strong in math may choose to study towards the highest (5 point) level maths matriculation exam while a student who isn't a strong maths student can take classes in the 3-point (average) maths level.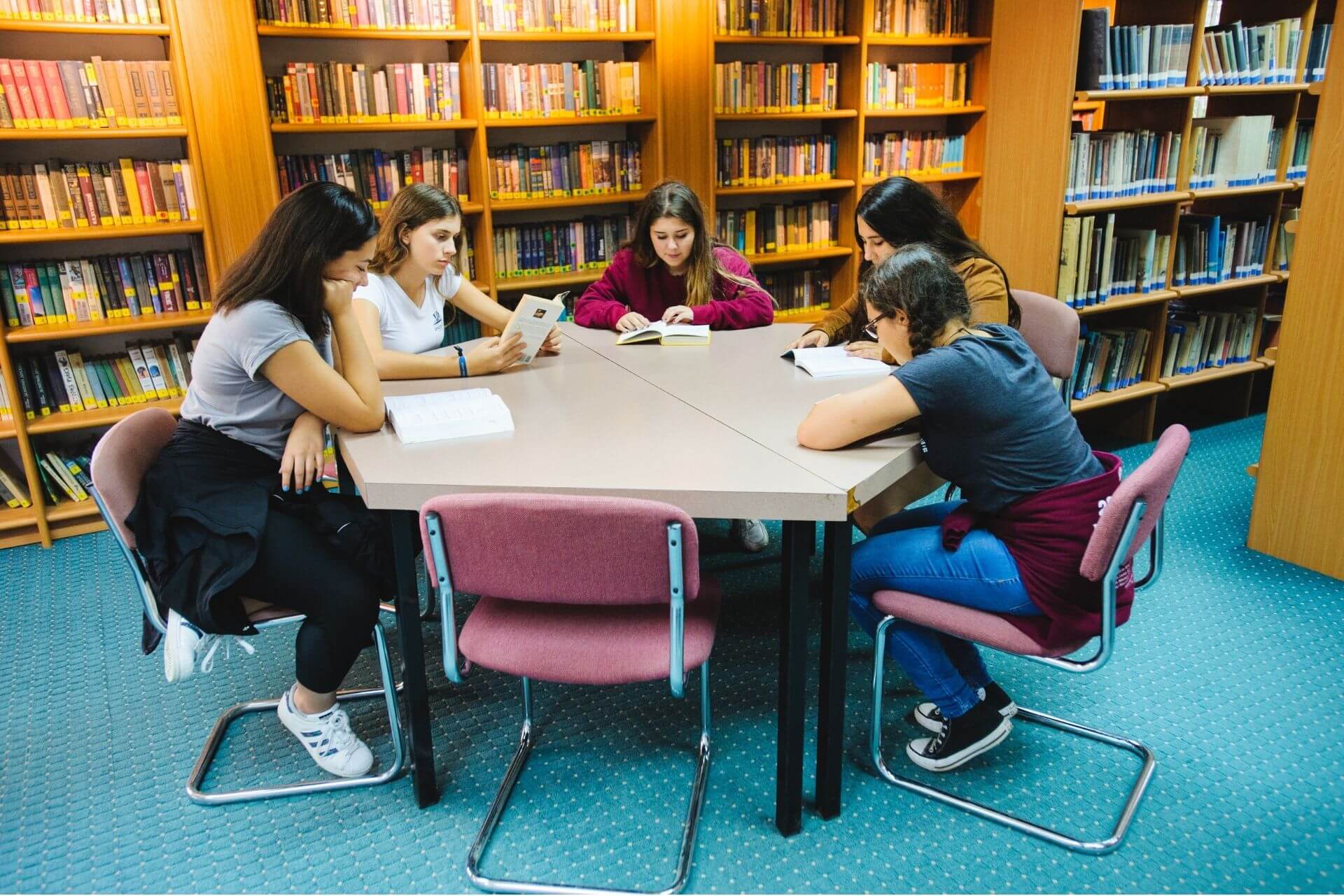 As with all Israeli high school students, Naale students are given the choice of a variety of areas of specialization: art, technology, biology, physics, graphic art, computer science, etc.
Age
The Naale high school program includes grades 9 – 12 and students aged 13 – 16.  Some students may choose to start in 9th grade but all students begin in 10th grade.  If an 11th grade student wishes to participate, s/he will repeat the 10th grade at the Naale school.
Cost
The Israeli government subsidizes all costs of the Naale high school in Israel. Families pay a one-time application fee of $600 and an acceptance fee of $600.
There are no additional costs. Acceptance to the program covers plane fare to Israel, room and board, spending money and money for class trips.
Naale Schools
Naale schools are located throughout Israel. They include:
Want to know more about free High Schools in Israel?
Leave a message and we'll get back to you asap!